We're in the list of USWDS powered sites!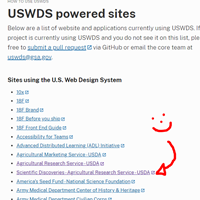 Building the USDA ARS Scientific Discoveries site using the U.S. Web Design System (USWDS) was a great experience for us, and that work has not gone unnoticed because they've added that site to the list of USWDS powered sites!
This list is a compilation of the best of the best USWDS sites as examples for others to use, and we could not be more happy to be included! I looked through all of these sites when I was gathering inspiration to design the USDA ARS Scientific Discoveries site, and hopefully now I can pass that inspiration forward to the next designer.
we learned much about the USWDS and its "tokens" method of utility classes, and found this is a fantastic system for organizing styles across many sites.
Have a read on our introduction to the USWDS Design Tokens here
The USWDS has the flexibility to create just about any component you'd like to make, while providing the guidelines necessary to stay on the road to designing something that fits the system. Honestly, with a system that has some strict rules, I never felt constrained in my creativity. I had plenty of freedom to create something unique for the Scientific Discoveries team.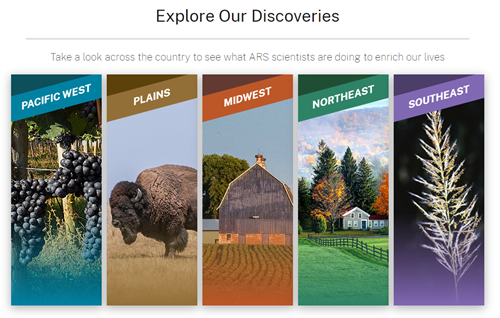 Here's a couple other sites we made using the USWDS:
Just thought I'd share this "Proud Papa" moment with you all! Hopefully someday you'll get to dig into the USWDS and work with it or take some ideas from it!