ProWorks is Proud to Sponsor the First North American Umbraco Festival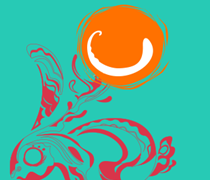 ProWorks is proud to be a sponsor at the first ever Umbraco Festival in North America this coming March! UWestFest will commence at the Excalibur Hotel & Casino in Las Vegas, Nevada on March 21, 2014 and will feature an opening keynote speech from the Chief Officer at Umbraco headquarters, Neils Hartvig, along with the closing keynote given by the North American Umbraco lead, Paul Sterling.
At uWestFest, speakers from around the country and beyond will be presenting about various aspects of the Umbraco interface and how to get the most out of your Umbraco experience. We are delighted to announce that our very own Loyan Roylance will be among the many knowledgeable presenters.
ProWorks – along with Mindfly, Fyin.com, and Imulus – will be sponsoring the event. We will be sending a crew of our best and brightest developers to join in on the fun. Presentation topics range from getting to know the new Umbraco 7 interface, frontend fundamentals, the future of the Umbraco community and many more.
We are very excited about this festival and are happy to play a part in bringing it to North America. For more information on uWestFest check out the website at http://www.uwestfest.com/ and register to join in at https://www.eventbrite.com/e/uwestfest-tickets-9777832761. We hope to see all of you there!
– The ProWorks Team