Meet Jessica: Our New Project Management Monarch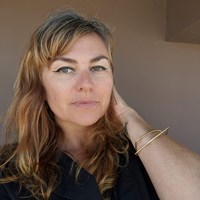 The ProWorks team has been elevated by the addition of Jessica as a Project Manager. Her striking blend of education, professional and life experience is sure to enhance ProWorks and our clients.  
Jessica hails from a tradition of women who have forged their own paths, and boldly created their own places in the universe. Jessica has been managing a variety of projects most of her life, including musical groups, weddings, cycling events and websites.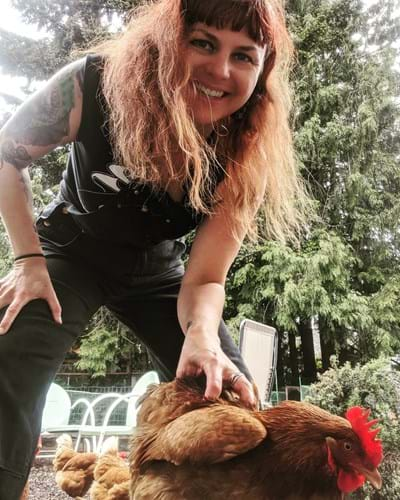 Jessica's combination of real-world business acumen and educational background is remarkable. She earned her moniker "Rocket Queen" as the owner Rocket Queen Cupcakes, a wildly popular bakery business in Corvallis. Jessica holds a business degree in Marketing & Advertising with a Graphic Design minor from Portland State University. She has applied those skills to create professional websites as project manager and copywriter for her own co-owned branding agency.  
Jessica thrives on the problem-solving challenges that project management provides. It is deeply in her nature to improve systems and manage people and projects.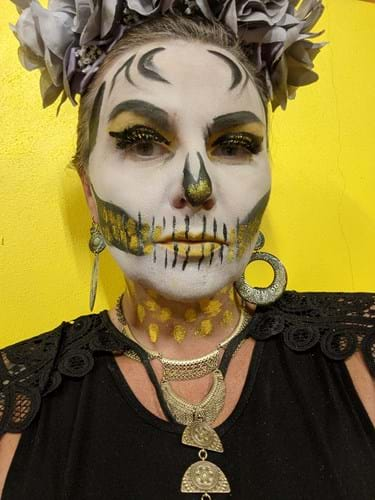 Jessica's personal interests are diverse and impressive. She enjoys teaching yoga, crafting metal jewelry, gardening, cooking, traveling, reading, and is a founding member of the Black Unicorns, an international karaoke troupe. The adventurous Jessica recently moved to Mexico, bravely immersing herself in Spanish, the metric system, and the joys of a completely different culture. If you're on a video call with her and it looks too good to be true, it's probably just paradise in the background.