Jason Joins the Umbraco CMS Community Team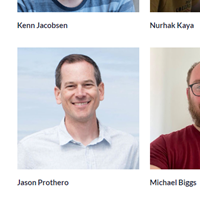 ProWorks President, Jason Prothero, has been selected to help guide the Umbraco CMS into the future by contributing to the Umbraco CMS Community Team.  He will be a part of a group of community advisors that the Umbraco Core team can bounce ideas off of and get feedback from.


Read more about the Umbraco CMS Community Team here:
"The CMS Community Team is a group of people who contributes to the development of the Umbraco CMS by acting as a sounding board and a forum for the Umbraco CMS team, where more high-level ideas, roadmap, and strategy can be discussed. We'll simply discuss Umbraco features, ideas, strategy, and yeah - everything in and around the CMS within a team of people with various backgrounds and roles."