Business Sites That Grow With Your Business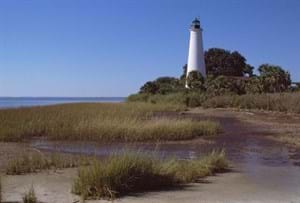 Most business web sites these days fall into one of three categories:
Simple Business
We used to call these "business card" sites, but these days even a simple business web site will have a rich set of features, all served up to a wide range of web and (increasingly) mobile devices.  The simple business site is the ideal entry point for a small business wishing to showcase their products and services and carve out an online presence. Although the business message is often consice and the site functionality somewhat minimal, the content can be amazingly rich and diverse, consisting of articles, media, blogs, and connections to social media.  E-commerce and sales of products/services are typically handled via third-party "Buy Now" tools, e.g., PayPal and others.
Interactive Business
These sites have all the features of a Simple Business site, but typically have connections to domain-specific data that needs to be shared and/or served up to the end-user.  One or more back-end databses are typically involved and there's typically the need for users to "Sign-On" to the site in order to be authenticated so that content can be served up that is specific to their "role" or access level.  E-commerce and the ability to handle sales transactions directly within the site are more the norm for these sites.
Interactive Portal
These sites have all the features of both the Simple and Interactive Business sites, but typically require additional functionality to "interoperate" and connect with multiple data/media sources, additional business data repositories, and/or reporting services.  The ability to authenticate users and serve up the appropriate content becomes more acute with these sites often require third-party or custom APIs (application programming interfaces) in order to bridge the data connections and interact with data from disparate sources. 
The ProWorks Approach
Fortuantely, ProWorks builds business websites with an eye toward the future, where there's always a path forward to develop interactions between your business data and services, partner data, or other third-party tools.
Naturally, the graphic design work we provide will be some of the best in the business.  But the ability to expand your site to collect data and serve up custom data, integrate with other data sources, and develop custom solutions specific to your business needs are a major part of what we do at ProWorks.  It's also what sets us apart from your typical "design only" agency who might leave you "all dressed up, but with nowhere to go."
At ProWorks, our design and development team knows how to build sites that not only look and perform great, but sites that are smart, dynamic and interactive as well!