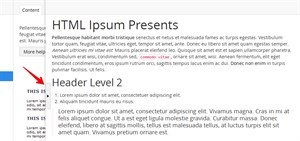 This package is a simple UI enhancement to the Umbraco v7 right-side dialog flyours to allow a content editor to make the dialog bigger or back to normal.  It just gives a bit more room for dialog selections and views.  
With the new Document Types as grid editors, it can help to have a little extra room when its available.  It can also be used nicely with the new Inline HTML Help Package I released on Friday.
Download the package on Our Umbraco and give it a try! 
https://our.umbraco.org/projects/backoffice-extensions/v7-dialog-expander